Monopoly PCD Pharma Franchise Business in India– A well-known name in the pharmaceutical sector, Scott Morrison is a monopoly-based business that produces, exports, and markets premium formulations across India. With its wide variety of high-quality products, the business has become one of the top PCD Pharma Franchise Companies in India. Along with offering top-notch formulations, we are committed to offering people looking for a business opportunity who are willing to establish a prosperous enterprise in the pharmaceutical industry the distinguished opportunities of the Monopoly PCD Pharma Franchise in India.
You get to pick the things you want to advertise because Scott Morrison has a wide product portfolio. The company holds certifications from the World Health Organization, the International Organization for Standardization, and Good Manufacturing Practices. According to the requirements of these authorizations, we produce and commercialise medications. Through the PCD Pharma Franchise business model, which is monopoly-based, our partners are granted exclusive marketing distribution rights in a certain region. Select the ideal business for a Monopoly PCD Pharma Franchise Business in India.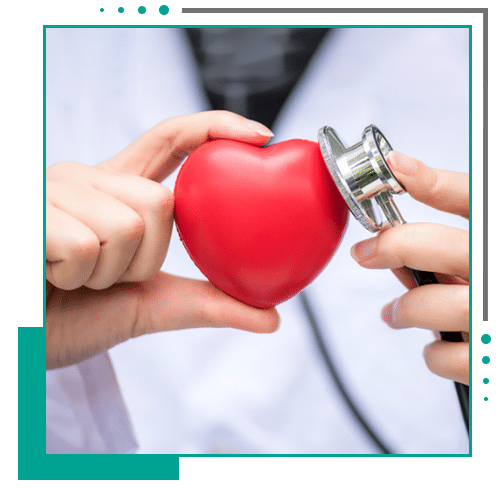 Scope of Investing in PCD Pharma Franchise Business in India
Pharma is a very dynamic industry. There are many career alternatives and chances to establish oneself in the industry in just just one particular business field in India. The distributors and wholesalers are at the top of the pharmaceutical franchise's corporate ladder. They make massive purchases of pharma products from top pharmaceutical producers like Scott Morrison. They keep distributing medicines through various means. Pharmaceutical corporations choose them because of their authority. The variety of job opportunities in the pharmaceutical industry has broadened the market for PCD pharma franchise businesses, including:
Stockists
Hospital Pharmacy
Online Pharmacy
Health and Supplement Distributors
OTC medicines distributors
Beneficial Monopoly-Based Business Model for PCD Pharma Franchise 
In order to promote and distribute goods with monopoly rights, Scott Morrison is a supporter of offering PCD Pharma Franchise opportunities across the nation. We have conducted extensive studies to perfect our monopolistic franchise model, which has impressed and been hailed as the most successful model by all of our franchise partners. Business owners have better opportunities to make money and grow their companies on their own terms with monopolistic rights. They are given the freedom to launch their firm in any convenient location inside their own city. In addition, they can use our products, brand name, and solid assistance to manage their business and get through difficult times.
Minimum Risk Involved to start monopoly pharma:  In a PCD franchise, you don't build your own company or improve the brand. As a franchisee, your only responsibility is to maintain a profitable business by hitting monthly goals. Therefore, there is a negligible risk present.
Monopoly Pharma company list:  As a legitimate franchisee, you have full access to the brand and reputation of the business. According to your objectives and strategy, you can promote and distribute the products in your territory or region. In India, Scott Morrison is a top monopoly pharmaceutical company.
Good career option:  If you are knowledgeable about the pharmaceutical industry and have some relevant expertise, this is a fantastic career path to take. You can start off with a small number of products and a small region and then grow as you see fit.
Full of opportunities:  There are many areas in the pharmaceutical franchise industry where one might excel, including product expertise, process understanding, buying, selling, distribution, manufacturing, and marketing. You can select any branch or industry based on your region of interest.
Broad Range of Pharma Products at Scott Morrison
Given that the raw extracts we use to create our products are sourced from the most reputable suppliers, Scott Morrison's product line is of the highest quality. We have incredibly well-equipped manufacturing facilities and enormously roomy storage facilities where we keep all of our products under the strict control of qualified pharmacists. Our highly skilled research and development staff has been putting in a lot of effort to assist us to establish a solid reputation in the market. Our products fall under several medical categories:
Cardiac Products
Ramipril 5 mg + Amlodipine 5 mg Tablets
Amlodipine Besilate Tablets 5 mg Tablets
Atenolol 50 mg Tablets
Benidipine 8 mg Tablets
Bisoprolol 5 mg + Amlodipine 5 mg Tablets
Clopidogrel 75 mg Tablets
Atorvastatin 10 mg Tablets
Chlorthalidone 12.5 mg Tablets
Diabetic Products
Glimepiride 1 mg Tablets
Teneligliptin 20 mg Tablets
Metformin HCl. 500 mg (SR) Tablets
Dapagliflozin 5 mg Tablets
Dapagliflozin 10 mg + Metformin 500 mg Tablets
Gliclazide 30 mg + Metformin Hcl. 500 mg Tablets
Glimepiride 1 mg + Metformin HCl. 500 mg Tablets
Vacant Locations for Monopoly PCD Pharma Franchise Business
In order to promote healthcare in a compelling way, Scott Morrison has committed to growing its network in virtually every state and union territory in India. Our extremely effective pharmaceuticals are distributed throughout India's rural and urban areas thanks to our connections with a vast network of distributors across the nation. All of our colleagues have the freedom to operate in their preferred location without experiencing any difficulties thanks to our widely spread network, and as a consequence, they are able to join the Monopoly PCD Pharma Franchise Business and realize significant returns on their investments.
We prioritize the following areas for our Monopoly PCD Pharma franchise opportunities:
| | | |
| --- | --- | --- |
| Madhya Pradesh | West Bengal | Gujarat |
| Assam | Tamil Nadu | Jharkhand |
| Haryana | Uttar Pradesh | Bihar |
| Lakshadweep | Rajasthan | Nagaland |
| Manipura | Andaman and Nicobar Islands | Daman and Diu |
| Maharashtra | Karnataka | Sikkim |
| Orissa | Kerala | Mizoram |
| Himachal Pradesh | Punjab | Andhra Pradesh |
| Jammu & Kashmir | Chandigarh | Tripura |
| Meghalaya | Chattisgarh | Goa |
| Arunachal Pradesh | Puducherry | Delhi |
Why Should you Choose Scott Morrison
A pharmaceutical company with a client-centered approach, Scott Morrison focuses on producing cardiovascular diabetic products and treatments in an efficient, precise, and integrated manner. The company has won over thousands of customers around the country by offering a tiny range of top-notch heart diabetic medications. The company has also attracted many clients by providing a variety of incentives. Moreover, team up with us straight immediately to keep running your business without fear.
Extraordinary monopoly rights,
Opportunity distribution of products,
Exceptional revenue returns,
Full marketing and promotional support,
100% stock accessibility,
Highly requested item category,
High-overall revenue.
Conclusion
Another intriguing fact is that starting your own pharmacy business does not require you to leave your job or career. With your business, you can keep up your profession or work. You can establish your office where you think it will work best and carry on with your business. "Own your business: The intriguing aspect of a pharma franchise is that you can locate your office wherever you like, close to the most customers. You become the proprietor of your own company without any assistance from your immediate supervisor here.
Frequently Asked Questions
Q.What is Monopoly PCD Pharma Franchise Business?
A – Monopoly PCD Pharma Franchise Business is when a company allows a partner to sell its products in a specific area.
Q.What are the benefits of a Monopoly PCD Pharma Franchise Business?
A- The benefits of a Monopoly PCD Pharma Franchise Business include exclusive rights to sell pharmaceutical products in a particular area, low investment requirements, low operational costs, and high-profit margins.
Q- What are the eligibility criteria for Monopoly PCD Pharma Franchise Business?
A- To be eligible for Monopoly PCD Pharma Franchise Business, you should have a valid drug license and GST number. You should also have a minimum of 2-3 years of experience in the pharmaceutical industry.
Q-How to choose the right company for Monopoly PCD Pharma Franchise Business?
A- To choose the right company for Monopoly PCD Pharma Franchise Business, you should consider factors such as the reputation of the company, the quality of its products, the demand for its products in the market, and the support provided by the company.
Q- How to market Monopoly PCD Pharma Franchise Business?
A- You can market Monopoly PCD Pharma Franchise Business through various channels such as social media, online advertising, print media, and personal networking. You can also participate in medical conferences and exhibitions to promote your business.
Q-What is the profit margin in Monopoly PCD Pharma Franchise Business?
A- The profit margin in Monopoly PCD Pharma Franchise Business varies depending on the company and the products offered. However, it typically ranges from 20% to 30%.
Q-What are the challenges in Monopoly PCD Pharma Franchise Business?
A- The challenges in Monopoly PCD Pharma Franchise Business include intense competition, changing market dynamics, regulatory compliance, and maintaining quality standards.